Meet The Children
The children of St Anna's come from many different backgrounds but have all suffered hardship and poverty. Some were child slaves, others abandoned or orphaned. Some children come to us severely malnourished, urinating and defecating blood. Several of the children's mothers developed post-natal depression ('madness') and are considered to be witches' or to bring bad luck. Finally, for some children we simply don't heir story except to say that Social Services requested we give them a loving home.
Where possible every effort is made to rehome them with their own extended family, when this happens we will regularly visit them to make sure they are happy.
St Anna's also acts as a foster home whilst Social Services either looks for their family or rehomes them. Whilst they are with us we treat these children like our own, covering medical, food, clothing and general costs that we do not ask to be repaid. Everyone is welcome and we view our working relationship with Social Services as very important to ensure the best for the children.

Read more about the children, past and present, and learn more about their experiences of St Anna's.

Balanca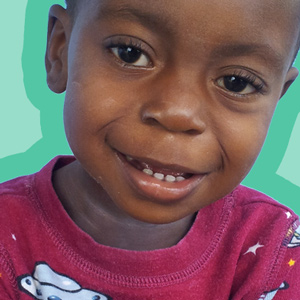 Balanca, 6, was abandoned by her mother, who had been raped whilst living on the streets. Originally arriving with severe malnutrition, she has very slow bone formation and rickets. However she is now a fantastic little dancer, talker and walker and has returned to live with her grandmother. She attends St Annas school on a scholarship (for free), and still loves her popcorn!
Beatrice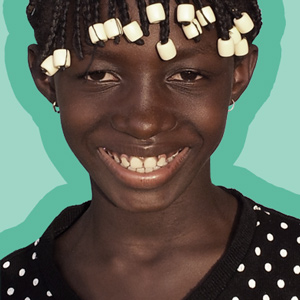 Beatrice and her maternal sister Hannah were brought to Social Welfare by their grandmother who asked for them to grow up in the care of St Anna's. Beatrice's Ghanaian name is Abina, meaning Tuesday baby. She is an exceptional Fanti teacher, helping to teach volunteers at St Anna's Fantis, her favourite words in Fanti are "egyinambowa" (cat), "frefranta" (butterfly), "ye fun" (tummy), "o ho yeh wah way" (you are wonderful). She'd like to be a doctor when she grows up. She is about to start secondary school and is really a wonderful big sister to all the St Anna's children!
Hannah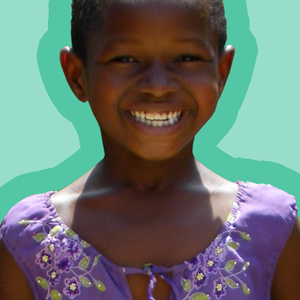 Hannah, 10, had an especially difficult time before coming to St Anna's being considered a little 'witch', but social welfare were able to trace her father, and she has returned home to him. We regularly check up on her and she seems very happy, attending a school in her local village now and she still from all accounts loves to dance!
Patrick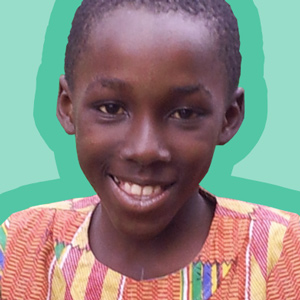 Patrick, 17, and his twin sister Patricia (see below) were orphaned when their mother died in an accident and their father died from an unknown illness. Their lovely grandmother still visits them occasionally, but in the mean time they have flourished at St Annas. Patrick would like to be a gap year student at St Anna's when he finishes secondary education for a year, before going on to university. He and Patricia are doing brilliantly at their boarding secondary school, which is paid for by St Annas and costs 4,200 cedis (£750) a year . This is well worth it as their school is one of the best secondary schools on the coast. Patrick does not take this for granted and is excelling in football, and general studies. He is a wonderful influence on the younger children in the holiday times, and they miss him hugely during term time!
Patricia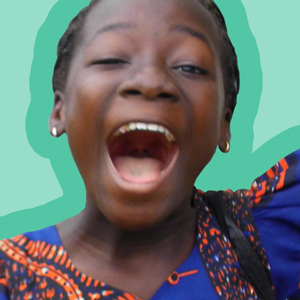 Patricia, 17, first came to St Annas' when she was 12. Her Ghanaian name is Efia meaning born on a Friday. In the holidays she often helps out in the kitchen with a child from crèche on her back. She is a fantastically creative author and writes beautiful books. Below is her report on St Annas family home:
LIFE IN SAINT ANNA'S FAMILY HOME. "A home is a place where people live and feel happy, comfortable and secure. Saint Anna's Family Home is a home where different children from different backgrounds are bought together to be cared for. These children include orphans, needy and abandoned children. It was founded by three individuals in 2009, who were really concerned about the wellbeing of people, especially children. These individuals are Lara, Gabby, and Emelia. With their help, Saint Anna's is counted as one of the best homes in Ghana. The home houses about 20 children. The children are fed three times a day including dessert. There is inspection of dormitories every Saturday morning, and after this there is counselling. In the evening, there is fun entertainment. As the Bible says, "Train up a child the way he should go and when he grows, he will never depart from it". We are given the best training ever. We go to church every Sunday so that every child here has the fear and love for God. People have been employed to cook and engage the children in house-hold chores so that when they are of age, they can do it on their own. Due to the best education given, all children here have high aims of becoming great and famous people in the future, and we know, if God permits, we shall accomplish our aim. Saint Anna's is the best home for every child and we hope by God's grace we shall be outstanding. No amount of words from the children can express their profound gratitude for these founders. The crowing every morning express our thanks to them. May God richly bless them." Reported by: Patricia Afreh Winneba (Ghana)
Big Joseph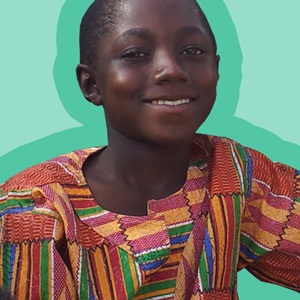 Big Joseph is the youngest of 5 brothers and is actually no longer at St Anna's but still demos to the Academy as well as visiting in the holidays! Big Joe's obsession with football rivals Patrick's: all he dreams about is playing football and is often organising matches with the other boys still in holiday time, being always welcome!
Paul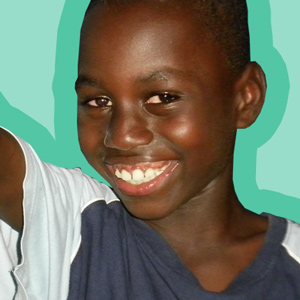 Paul, 14, is one of the original children to come to St Anna's and has thrived. Being incredibly bright and placed with us by social services, he is now a busy, focused boy. He is in JHS and hopes to go to secondary school this year, followed by university and then become a priest having a strong Christian faith. When younger I remember him unprompted making his own dictionary for the words he doesn't know, he still re-reads it regularly. Paul often spends his time helping to teach the younger children to read. He is a complete perfectionist, wonderfully competitive and a great butterfly spotter. Below is his version of life in St Anna's:
"LIFE IN SAINT ANNA'S HOME. "Living in Saint Anna's home is like a blessing for us the boys. We all live as brothers with our mum Eme. She is very caring and loving. We play together as family and live a happy life. We are very excited to have a home like Saint Anna's Home. We really thank Eme, Lara and Gabby for creating such a great dream. Saint Anna's Home has helped us with the aim of getting to our destination. We have dreams of becoming doctors, teachers, lawyers, scientists and others great occupation. We believe we can accomplish these dreams in Saint Anna's Home and with God. We really thank all our donors in England and God really bless them. THANK YOU"
Edward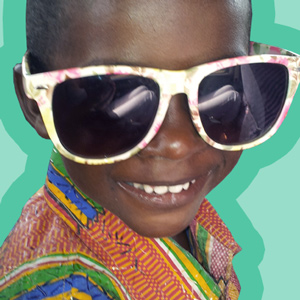 Edward arrived at St Anna's not only with severe malnutrition, but many other health issues related to living on the streets. He now is a very busy, healthy and happy boy who spends his time either at the home or with Kobby, Eme's husband as he see's him as a second father. He attends the academy daily though and often end up stay the night with the St Anna's children. He loves sweet things and is never happier than at the beach with a FanIce!
Emmanuel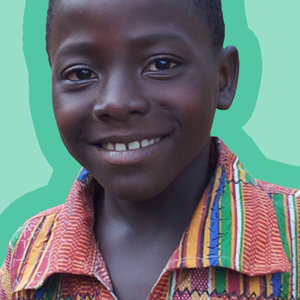 Cousins Emmanuel, 11 years old, and little Joe's backgrounds were always slightly different from the other children at St Anna's. Their very large family's live right next door to St Annas and they now live with them again, but continue to come to school at the Academy on a scholarship. Emmanuel is still great at drawing, has a fantastic imagination, regularly getting into Emelia's car to pretend he is driving to America and UK.
Little Joe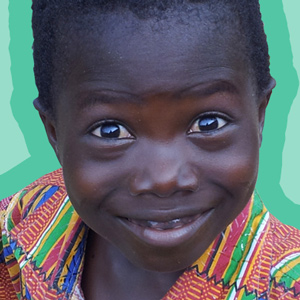 Little Joe, 8, is also now living with his family again, but comes to St Anna's daily for lunch and school! He still loves to play Charades or the advert game (where you act your favourite advert) and he acts his heart out! He also loves food and is often heard saying 'Dzi zi' meaning, I like to eat.