Fundraising News
Over the last couple of years St Anna's has gone from strength to strength and a large reason for this are the exceptional fundraising that has been done on our behalf. Below are some of the fundraising activities from which we have benefited.
Rave or Behave!
20 August, 2016
On the 20th of August, we will be hosting a fantastic party in the woods to help raise money for the completeion of the ever growing Academdy. Please do contact me (laradeklee@hotmail.com) for more information!
To donate or purchase a ticket please click on the link below:
http://uk.virginmoneygiving.com/charity-web/charity/finalCharityHomepage.action?uniqueVmgCharityUrl=stannas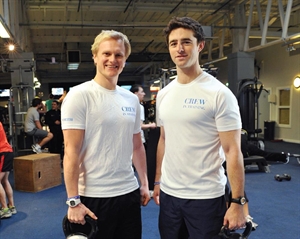 Atlantic Row 2013
14 August, 2013
In December 2013, Dan Howie and Will North, two wonderful and slightly nutty friends of St Anna's embarked on the greatest challenge of their lives by competing in The Talisker Whisky Atlantic Rowing Race. Not only did they suceed they came first in their category! We could not be more proud!
The race is renowned as one of the toughest endurance races on Earth, and they amazingly chose St Anna's as one of their three charities to row for.
As a result everyone at St Anna's would like to wish them both all the good luck and thanks they can, and in fanti (local Ghanaian dillect) "Medasi Pa Pa Pa Pa!!"

For more information or to sponsor their row please visit http://www.atlanticrow2013.com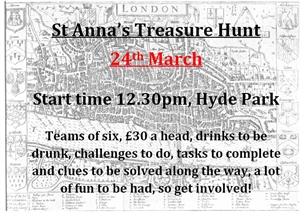 St Anna's Treasure Hunt
24 March, 2012
On the 24th March 2012, St Anna's hosted a fantastically good fun list of challenges called the St Anna's A-Z treasure hunt all around west London, to help raise money for St Anna's.
Thank you to all that came along, and made it such a fun day- we raised just under £3,000 and there is high demand for another one!
Book week
17 March, 2011
As part of book week this month my cousin Ali Findlayson asked her pupils at St Joseph's school in Stockton on Tees to donate a copy of their favourite book to St Anna's. The event was a great success and there are now several boxes of books waiting to come out to Ghana with us this summer.
Just want to say a huge thank you to Ali and to everyone at St Joseph's who donated a book, we are extremely greatful for your support!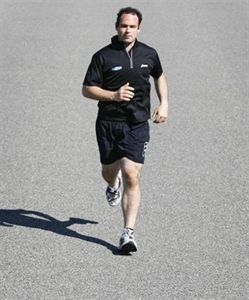 Bob runs the New York Marathon
4 October, 2010
After almost a year of training, 2 half marathons, 1 marathon, 3 pair of runners, 5 pairs of socks, 8 packets of plasters, 27 blisters and two paddling pools of sweat, On November 7, I will be taking on the New York Marathon.
As part of the journey I'm hoping to raise money to help the children of St Anna's.
Your donations to make this a worthwhile journey would be greatly appreciated. Check back soon for details on how to donate online, or contact laradeklee@hotmail.com for more information...
Postscript: Story has made it onto front page of local paper: http://www.stuff.co.nz/marlborough-express/news/4198573/50kg-loss-for-marathon-runner-with-world-plans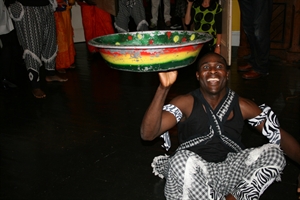 Raise the roof for St Anna's!
26 March, 2009
On the 26th March at the 20th Century Theatre in Notting Hill St Anna's hosted 'Raise the Roof', a fundraising evening of Ghanaian entertainment. Guests were able to buy a 'tile' for the new roof, sample Ghanaian food, watch West African live bands with dancers, see a contemporary African art exhibition, and discover much more about Ghanaian culture. We aimed to raise the profile of the work of St Anna's.
The building project began in 2006 and had only reached roof height in March. To have St Anna's up and running by our target date of the end of this summer we needed to raise a minimum of £15,000, instead at Raise the Roof we raised a grand total of just over £30,000!!! Really rather incredible, and we can not begin to thank all of you who made this possible!
Raise the Roof enabled us to complete the building and not only put the roof on, but has allowed us to complete the whole building project. Two weeks ago (Janurary 2010) St Anna's was able to take in and house its first abandonned children and the house mother. Beyond exciting! Thnakyou to all of you who helped through work or donations at raise the roof. Making the home a reality not just a dream.
Lasagna cookathon!
1 May, 2008
During the summer months of my (lara de Klee) holidays, I have cooked and delivered Lasagnas and Shepards pies to very generous neighbours, who seem to keep wanting them! I have now cooked way above and beyond a total of 500, and although I can no longer eat them, everyone else tells me I should keep cooking!
Gabby's Liverpool Half Marathon!
20 March, 2008
I ran the Liverpool half marathon for St Annas in March. Thank you to everyone who sponsored and supported me.
Jazz and Jelly Evening
8 February, 2008
In February 08, St Anna's hosted an evening filled with puddings and jazz! Thanks to my Godmother Vanessa, we were able to host an incredible evening in a fantastic venue, with Emily Daniels, and Janey Hughes with her support band both singing quite exceptionally!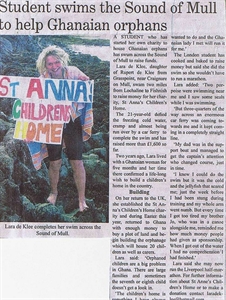 The Mad Mull Swim!
1 August, 2006
In August 2006 Lara de Klee undertook some mad challenge and swam from mainland Scotland across to the Isle of Mull. Below is the news paper article as it was printed in the Oban Times.