News: October 2010
Over the last couple of years St Anna's has gone from strength to strength and a large reason for this are the exceptional fundraising that has been done on our behalf. Below are some of the fundraising activities from which we have benefited.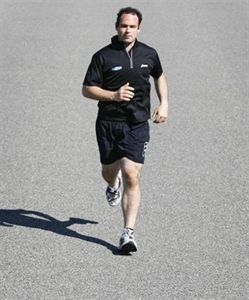 Bob runs the New York Marathon
4 October, 2010
After almost a year of training, 2 half marathons, 1 marathon, 3 pair of runners, 5 pairs of socks, 8 packets of plasters, 27 blisters and two paddling pools of sweat, On November 7, I will be taking on the New York Marathon.
As part of the journey I'm hoping to raise money to help the children of St Anna's.
Your donations to make this a worthwhile journey would be greatly appreciated. Check back soon for details on how to donate online, or contact laradeklee@hotmail.com for more information...
Postscript: Story has made it onto front page of local paper: http://www.stuff.co.nz/marlborough-express/news/4198573/50kg-loss-for-marathon-runner-with-world-plans