News: August 2013
Over the last couple of years St Anna's has gone from strength to strength and a large reason for this are the exceptional fundraising that has been done on our behalf. Below are some of the fundraising activities from which we have benefited.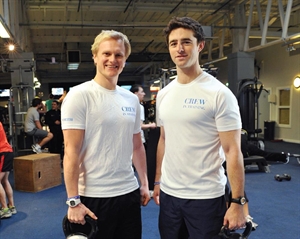 Atlantic Row 2013
14 August, 2013
In December 2013, Dan Howie and Will North, two wonderful and slightly nutty friends of St Anna's embarked on the greatest challenge of their lives by competing in The Talisker Whisky Atlantic Rowing Race. Not only did they suceed they came first in their category! We could not be more proud!
The race is renowned as one of the toughest endurance races on Earth, and they amazingly chose St Anna's as one of their three charities to row for.
As a result everyone at St Anna's would like to wish them both all the good luck and thanks they can, and in fanti (local Ghanaian dillect) "Medasi Pa Pa Pa Pa!!"

For more information or to sponsor their row please visit http://www.atlanticrow2013.com